MAP, AREA AND NATURE
Bodafors, a village in beautiful Småland, is located within driving distance of towns Nässjö, Sävsjö, Eksjö, Vrigstad, Vetlanda, Vimmerby, Jönköping and Visingsö. Bodafors is in an area of natural beauty abound with lakes and deep forests with pine and fir christmas trees and traditional Swedish wildlife moose and deer, blue berries, cranberries and wild mushrooms. Bodafors village is surrounded by picturesque farmland landscapes typical for Småland, with open fields, moss covered stone walls, grazing cows and horses and red cottages.
Nature experiences near House Viola:
Swimming outdoors in quiet, natural lake. 10 minutes walk
Hiking on two local hiking trails "Naturslingan, 3 km long" and Bodafors Hälsostig, 8 km long http://bodafors.info/sv/bodafors-halsostig.html  " 2 minutes walk
Fishing in lake Storsjön. Purchase fishing permit either from Tourist Info centre in Nässjö or the Bodafors local fishing society "Fiskeklubben Grimmen" which also rents 2 boats in Storsjön at Vareviksbadet. Local contact: Åke Andersson 073-704 35 02. 5 minutes drive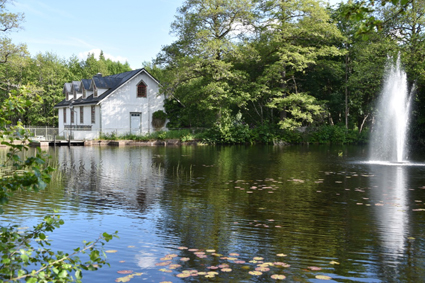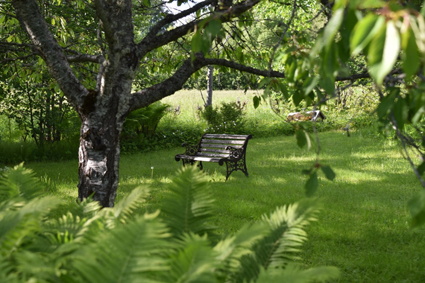 Public transport near House Viola:
Bus stop with bus 312 to Nässjö. Please note that these buses run approx every 2 hours. Timetables at Länstrafiken Jönkoping www.jlt.se      2 minutes walk
Train station Bodafors train station with trains to Nässjö, Sävsjö. Stockaryd, Lammhult, Moheda, Jönköping). Timetables at SJ  www.sj.se   20 minutes walk
Train station Nässjö with high speed trains to major cities Stockholm, Gothenburg, Malmö and Copenhagen. Journey time approx 3 hours.   Timetables at SJ  www.sj.se     25 minutes drive
Distances to nearby locations:
Nässjö with restaurants, cafees, swimming pool. 25 minutes drive
Sävsjö with restaurants, cafees, swimming pool with slides Familjebadet. 15 minutes drive
Eksjö traditional wooden house town. 35 minutes drive
Jönköping with ELMIA trade center, A6 shopping center and several museums (John Bauer etc). 45 minutes drive.
Vimmerby with family attractions such as Astrid Lindgrens värld. 1.5 hours drive.